Fair Trade coffee beans are part of a social movement born out of the necessity to empower developing country producers and promote sustainability.  The movement advocates that a fair price is paid for goods while promoting improved social and environmental standards in areas responsible for the production of a wide variety of goods.





The goal of Fair Trade is to intentionally deal with marginalized producers and workers to help them become economically self-sufficient.  By empowering these producers and workers to become stakeholders in their business they are able to play a larger role in the global arena and achieve greater equity in international trade.





Twiggs is a registered licensee of TransFair Canada. By using only Fair Trade certified coffee, Twiggs is able to directly support the people who cultivate, harvest, and provide us with the top quality beans that go into our fresh roasted cups of coffee.



For more information view the following FAQ, and visit TransFair Canada.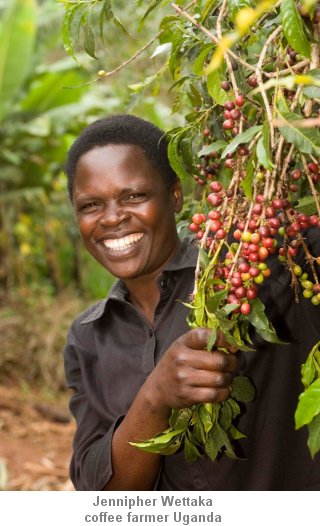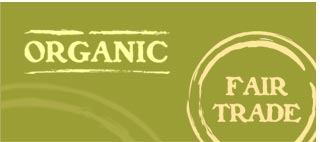 What Is Fair Trade?

Fair Trade is about making changes to conventional trade, which frequently fails to deliver on promises of sustainable livelihoods for people in the poorest countries in the world. It seeks to change the terms of trade for the products we buy - to ensure the farmers and artisans behind those products get a better deal. This includes fair prices, social and economic premiums, fair and safe labour, environmental sustainability, access to credit, and long-term contracts for producers. Read more about Fair Trade certification here.



Where did Fair Trade begin?

Fair Trade started around the 1950s as a partnership between non-profit importers and producers, as a way of alleviating poverty in poorer countries. Over the years, more and more Alternative Trade Organisations (ATOs) were created in different countries, often closely linked to development organizations and World Shops. These networks of ATOs and World Shops played a vital role in the development of Fair Trade as we know it today. In 1988, in an effort to expand the distribution of fair trade products to mainstream retailers, a Dutch ATO created a label called Max Havelaar.

The concept caught on: similar organizations such as TransFair Canada emerged in an effort to create fairer trading conditions for producers of different products. The organizations created and launched their own campaigns and Certifications Marks independently. Already working together, these Fairtrade Labelling Initiatives formed Fairtrade Labelling Organizations International (FLO) in 1997.

There are two great places where you can read more about the origins of Fair Trade:

World Fair Trade Organization (WFTO): Where did it all begin?
FLO: FAQs (See "How was Fairtrade labelling created?")



What are the Fair Trade standards?

Fair Trade standards comprise both minimum social, economic and environmental requirements, which producers must meet to be certified, plus progress requirements that encourage continuous improvement to develop farmers' organisations or the situation of estate workers.There are producer and trade standards.

Producer standards cover organizational transparency, as well as environmental and social norms. There are generic standards for small farmers and for hired labour situations.

The Generic Trade Standards govern the terms of trade for all Fair Trade products. Product specific requirements are found in Part C of the small farmer product specific standards and hired labour product specific standards.